Judge rejects "no case to answer" motion in uFun Club case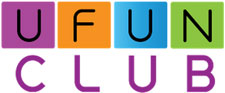 Flimsy legal defences such as "personal development pyramid schemes should be legal" might sound laughable, but there's always a chance a Judge somewhere might permit it.
Thankfully, Chief Justice Patu isn't one of those Judges.
In a win for common-sense, a "no case to answer for" application filed by the three defendants was denied.
Of note is that the denial also saw 'all 8 charges against one of the accused dismissed'.
CJ Patu dismissed all counts against one of the accused clearing him from any association with the 2 remaining defendants.
My guess is that this is the unidentified pastor, leaving Nicolas Giannos and Rosita Stanfield the remaining accused.
We hadn't as yet learnt anything about the pastor other than his age, so I'm thinking his role in enticing investors wasn't that significant.
As it stands, the two remaining accused face a case to answer for on eight charges of obtaining moneys by deceit and two charges of false accounting.
CJ Patu said there is a case to answer and he opened the floor for the defense if they wanted to give evidence or call evidence.
Defense attorney Leota Schuster used the opportunity to again claim parts of the prosecution's case relied on hearsay, but this was rejected:
Schuster again requested for an opportunity to respond to a particular part of the prosecution's submission, which Leota believes should be treated as hearsay and should not be admitted as evidence.

The Court reluctantly granted the request but firmly asked Leota to specify exactly the part of evidence he thought should not be allowed because it is hearsay.

Leota's hearsay argument focused on the evidence in Chief of the Thailand Police General.

"The General was part of the team that raided the head office and arrested 3 top executives," said CJ Patu.

All these information presented by the General were not mentioned in the defendants' presentation in Samoa, said CJ Patu.

"How can it be hearsay?" asked CJ Patu.

"I accept there was a search warrant and all, but you have already ruled that the evidence standing on its own is hearsay," Leota argued.

"I don't think I ruled on it as hearsay, because the Thailand police testified that he was observing with his own 2 eyes the events that happened," said CJ Patu.

CJ Patu then went on to define the meaning of hearsay, which would have been true if the General told the Court what somebody else said to him.

"But the Thailand police's evidence was that he was part of the team that raided the head office and arrested 3 people while other top officials had fled Thailand for America, Laos and Malaysia," he said.

Leota continued arguing but CJ Patu said, the Thailand police evidence were based on "observation, not a statement."
With the hearsay argument shot down (again), the defense was then called on to give evidence.
This was met with a request for an adjournment.
"I am reluctant to grant an adjournment because we have already spent much time on this case, but incase this might result in any prejudice to the accused, I grant the adjournment," said CJ Patu.
That was yesterday, with the case back in court today (Friday 9th of October).
At the hearing today one of the accused has elected to provide evidence in favor of their defense, but to what end we won't know until additional information is received.
Stay tuned for an update on today's hearing…