The Bold Approach – Affiliate marketing & recruitment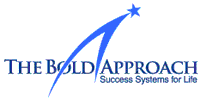 The Bold Approach is a company that claims to have been in business for 13 years, although their MLM offering appears to have only been made public in the last few years.
Founded by Fred Fitts, The Bold Approach (TBA) combines affiliate marketing, inhouse ebook sales along with an open matrix compensation plan.
One notable difference with the Bold Approach and a lot of the other MLM opportunities out there is that the Bold Approach themselves don't manage any product inventory. Rather they combine the affiliate marketing power of a third party engine with ebook (they call them 'articles') to motivate their members to generate revenue.
With little to no branding of the company's own products though, how does this reflect when approaching TBA as a MLM business opportunity?
The Bold Approach Product Line
TBA market a range of services and third party products which can be essentially broken down into three categories.
Affiliate marketing via LinkShare
The Bold Approach offers all members what they call a 'shopping mall'. This shopping mall is powered by third party affiliate marketing group LinkShare.
LinkShare appear to only deal with premium publishers and the relevant requirements for an affiliate account are
the ability to generate more then one million dollars a year in affiliate sales
having a conversion rate above one percent (at least one percent of your visitors purchase something)
Obviously not all TBA members are going to fit these criteria so I'm assuming TBA have worked out some kind of deal with LinkShare in which the Bold Approach as a whole company are included under a single account.
Due to the commercial nature of the relationship between the two companies however the exact details aren't known.
As a member of TBA however, through this relationship you're provided access to LinkShare's vast network of affiliate companies and the products they sell to promote.
Note that this isn't an exclusive relationship however and you will be competing with any other individuals or companies who hold a LinkShare account.
Additionally it's worth noting that TBA are essentially providing you a third party affiliate catalogue and making a profit off your sales. Yes, as an average affiliate marketer you probably wouldn't qualify for a partnership with LinkShare but be aware that TBA probably aren't the only company offering LinkShare's affiliate catalogue to the masses.
Inhouse produced ebooks
Founder of TBA, Fred Fitts has written two e-books which are retailed through the Bold Approach.
The first is 'Success Systems for Life' which is a self-help book and the second 'Debt to Wealth' focuses on debt management.
I've seen these books bundled together and retailing from $25-$50 so take their perceived value with a grain of salt.
These days e-books are a dime a dozen and it's not that hard a task to regurgitate these already well covered niches to produce a company product.
Note that Success Systems for Life and Debt to Wealth aren't hard cover books but are delivered digitally via PDF format. Beyond writing the book and the negligible bandwidth cost of delivery, there is no cost to TBA to ship these books to you.
The TBA Article Library
In addition to the two inhouse ebooks and the affiliate marketing opportunity, the Bold Approach also offer their members what they call access to 'Article Library'.
This Article Library is provided by iSnare.com, which is notably a 'Free Article Submission And Distribution Directory'.
Traditionally, free article submission directories are used by webmasters and businesses to gain backlinks to their websites. By submitting an article at no cost, these companies are usually allowed to link back to their own commercial websites which, if applied to enough free article directories can result in a search engine ranking boost.
Simply put, these free article directory services tend to be filled with marketing garbage articles submitted for no other reason than to enhance the visibility in search engines of the author's own website.
And yes, TBA are trying to convince you that offering access to a free article directory is a selling point. Any of the articles listed by TBA in their library can be freely accessed from iSnare.
iSnare do offer a paid distribution platform but that's solely for distribution solutions of the articles, rather than access. I assume rather than simply point their members at iSnare, TBA subscribe to this distribution platform and keep a 'library' of iSnare's distributed articles for their members to access.
Convenient? Perhaps, but still at the end of the day you're receiving access to articles that anybody can directly access from iSnare's own website.
Joining The Bold Approach
When looking at joining the Bold Approach, prospects are given three entry paths into the business.
TBACo
TBACo is the cheapest of the entry paths into TBA and costs just $30 a month. For this subscription fee members are provided with a shopping mall and license to sell a minimum of 10 e-books monthly (additional licenses are sold to you at $3 for each additional book).
A Better Way
A Better Way builds on TBACo by removing restrictions on the amount of books able to be sold. Additionally A Better Way members are also able to participate in the 'recruitment commissions' part of the TBA compensation plan (outlined below).
Membership to A Better Way sets you back $100 a month, however should you directly recruit two new members to the business, this fee is considered 'prepaid' and taken directly out of your recruitment commissions.
The 5 Percent Club
The 5 Percent club operates in much the same way as A Better Way but with the following additional bonuses;
Guaranteed 70% share of the commissions paid out to you from sales made by your mall
a share in a bonus pool which consists of 40% of all commissions paid out from all TBA member's shopping malls (to qualify for this though you need to have directly recruited four additional active 5 percent club members under you).
a 33.3% commission share on your shopping mall downline paid out up to 3 levels deep.
Membership to the 5% club is a monthly fee of $299 recurring.
The Bold Approach compensation plan
Simplicity is the big sell when it comes to The Bold Approach's compensation plan and true to form, the plan can be broken up into two parts.
Affiliate Commissions
When marketing the affiliate products and promotions via LinkShare and your TBA shopping mall, each sale made through this mall generates a commissions (typically 1-5% of the total product sale).
Out of this 1-5% you take home up to 70% of the commission whilst TBA net the remainder.
For example, say someone purchases a Walmart tshirt via your shopping mall for $25. Walmart then pay you let's say 3% of the sale ($0.75), of which lets go the maximum and say you keep 70% (52 cents) and TBA keep the remainder.
Congratulations, you just made 52 cents.
Sound like a replacement income? Of course not, and that brings us to the meat of TBA's compensation plan.
Recruitment Commissions
Aside from the commissions you make via affiliate sales of third party products, TBA will also pay you direct monthly commissions for each new member you personally bring to the business.
For each new recruit to the Bold Approach, you earn a flat rate $50 commission.
Additionally you're also paid $50 a month on the first two people that the people you directly recruited bring to the business too. This counts from the third person you recruit to the business.
For example, you bring in person A, B and C. For each of these recruits you gain $50. Because person C is your third recruit though, you also have the opportunity of earning $50 a month on their first two new recruits.
Person C then goes out and recruits two more people, C and D, and E and F. Having referred A and B you also gain $50 monthly commission as long as C, D, E and F are in the business. For the first two members that C, D, E and F recruit to the business, again you earn additional individual $50 monthly commissions on their recruitment efforts.
This continues down infinite levels and as long as everyone is paying their monthly fees to TBA to remain active, you continue to earn these $50 commission levels.
If you directly recruit more members to the business, you're also paid out for their recruitment efforts too in the same manner. It's only your first two recruits whose recruitment effort commissions you forfeit (effectively to your upline).
For your participating in their compensation plan, TBA themselves take out a 20% cut of your gross monthly commission check. That is to say if you earn $10,000 in recruitment commissions, TBA will take out $2,000. This is on top of your monthly fee, the amount of which depends on which level you signed up to TBA on.
Conclusion
The Bold Approach does try to appear legitimate with the inclusion of affiliate sales but at the end of the day it can be utilised as a simple recruitment driven commissions system.
Completely ignoring the affiliate sales, e-book and marketing side of the business, if I sign up as 'A Better Way' member and pay my $100 a month, all I need to do is sign up two new people who, if they continue to pay their own $100 a month, will cover the costs of my membership.
From there all I need to do is recruit more and more people to the business and encourage those under me to do the same and it won't be long before I've amassed a sizeable monthly income.
Unfortunately though it's dependent on a never ending supply of new recruits to TBA. Once I've got a few hundred people under me, my monthly income might be set, but each person under me is going to be trying to achieve the same thing… and as with all recruitment driven compensation plans – the member numbers needed to sustain such plans just don't add up.
You could join TBA as an affiliate marketer and try to run it purely on this level but with a maximum 70% split of the commission payout, why would you bother? There's plenty of affiliate programs out there that are free to join where you can earn much closer to 100% of the commission payout.
And in comparison to the ludicrous $50 a month recurring commission the Bold Approach is paying for recruiting new members, unless your pushing through hundreds of thousands of affiliate sales a month, the dollar value earned pales in comparison.
In a nutshell, regardless of which level you join TBA at, you're most likely going to be relying on the recruitment commissions to earn any kind of sizable income, and encouraging others to do the same.
Affiliate marketing and the Article Library are a nice touch, but ultimately have nothing to do with earning a substantial income via the Bold Approach opportunity.
It's all in the recruitment.