Oxygen4Energy Review: Will people pay for oxygen?

Take a breath.
That breath, right there amongst other things is part oxygen. And as long as there are trees on the planet to provide it to us doesn't cost a cent.
Well, unless you took that breath from an Oxygen4Energy canister… in that case you're paying for what the rest of us are getting for free.
Combining oxygen with a MLM compensation plan, comes Oxygen4Energy. Read on for a full review.
The Company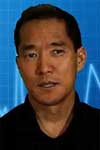 Oxygen4Energy launched in January 2011 and is headed up by President Craig Inaba. For some reason there's no information about who's running Oxygen4Energy on their website, and instead you have to hunt around yourself to get the information.
Make of that what you will.
Craig Inaba appears to have been selling oxygen related products through traditional retail channels for a few years before trying his hand at MLM. Oxygen4Energy appears to be his first network marketing venture.
The Product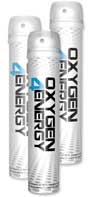 Oxygen4Energy's flagship product is a canister with 95% pure oxygen (and 5% air?). Each canister contains 'approximately 4 liters of oxygen enriched air' and is good for about 50 shots of air.
Oxygen4Energy claim use of their oxygen cans are beneficial for
relieving stress
warming up for exercise faster
relieving tiredness and fatigue
enhanced performance in sport
mental clarity and focus
relieving a hangover
alertness
coping with a headache
sleeping
aiding breathing at high altitudes
Oxygen4Energy cans retail at $9.95 each and cannot be shipped by air, meaning it's limited to a US domestic market only.
The Oxygen4Energy Compensation Plan
The Oxygen4Energy compensation plan works of a unilevel style system and features a fast start bonus, retail and unilevel commissions.
Here's a rundown of each;
Fast Start Bonus
All new distributors who join Oxygen4Energy are encouraged to purchase one of the four Fast Start Packs on offer. When this happens, you as the referring distributor earn a Fast Start Bonus.
This Fast Start Bonus is dependent on which Fast Start Pack is purchased:
Fast Start Pack 1 – $10
Fast Start Pack 2 – $20
Fast Start Pack 3 – $45
Fast Start Pack 4 – $90
Note that there is also a sponsor's sponsor Fast Start Bonus too. This means that if someone you've personally enrolled into Oxygen4Energy enrolls someone, you still get a portion of the Fast Start Bonus. Sponsor's sponsors bonuses are as follows:
Fast Start Pack 1 – $2
Fast Start Pack 2 – $5
Fast Start Pack 3 – $10
Fast Start Pack 4 – $20
Retail Sales
Oxygen4Energy offer a 20% retail commission on all retail sales (via a supplied replicated website).
There is also a direct retail sales commission (where you sell the Oxygen4Energy product directly), but this I believe is a variable commission margin as you have to purchase the product from the company for as low as $5 a can (this is the minimum wholesale price and is fixed to a volume amount, buy less and this cost is higher), and then set your own retail price.
When it comes to direct retail commissions, it's up to you what you want to set the price at and how much product you buy wholesale from Oxygen4Energy, thus you set your own commission margin.
Unilevel Commissions
At the heart of the Oxygen4Energy compensation plan is a unilevel organisation that you build by attracting new distributors and customers to the company.
A unilevel structure means that for each customer or distributor you enrol, starting with you at the top, a new leg branches out to begin a lineage tree.
Retail customers are obviously only 1 level deep but if a distributor you've enrolled recruits a new distributor, that distributor forms level 2 of your unilevel organisation.
If that level 2 distributor enrolls someone, that distributor forms your level three and so on and so forth.
Oxygen4Energy pay you out a commission of the customer sales volume generated by distributors within your unilevel team. These unilevel commissions are dependent on your Oxygen4Energy membership rank and, along with each ranks qualifications (personal volume = PV and group business volume = GV), are as follows:
Bronze Membership – $30 PV a month requirement and pays out 10% on levels 1 and 2 of your unilevel organisation.
Silver Membership – $50 PV a month and 2 bronze distributors recruitment requirements. Silver pays out 10% on levels 1 and 2 and 5% on levels 3 and 4.
Gold Membership – $70 PV and $2000 BV a month with 1 bronze and 2 silver distributor recruitment requirement. Gold pays out 10% on levels 1 to 4 and 2% on level 5.
Platinum Membership – $100 PV and $10,000 BV a month with a 3 gold distributor recruitment requirement. Platinum pays out 10% on levels 1-4 and 5% on level 5.
Diamond Membership – $150 PV and $30,000 BV a month with a 5 gold distributor recruitment requirement. Diamond pays out 10% on levels 1-4 and 5% on level 5.
Oxygen4Energy also offer a 'Breakaway Infinity Bonus' at Platinum and Diamond membership levels (1% and 3% customer sales volume) but they don't specify what this is.
Given it's tied into customer volume I'd say it's an additional percentage payout of your entire unilevel combined sales volume for the month for levels 6 and deeper to infinity.
Joining Oxygen4Energy
Those looking to join Oxygen4Energy have the option of purchasing one of four 'Fast Start Packs' ranging from $50 to $399. Note that all Fast Start Packs come with an additional $19.95 Distributor Fee.
Fast Start Pack 1
Cost: $50
6 cans of Oxygen Energy
50 Oxygen postcards
Note that with Fast Start Pack 1 you are ineligible for your first month of unilevel commissions unless you make an additional product purchase.
Fast Start Pack 2
Cost: $99
12 cans of Oxygen Energy
100 Coed Fitness Postcards
100 Portable Oxygen Postcards
50 Hangover Postcards
Fast Start Pack 3
Cost: $199
30 cans of Oxygen Energy
50 Coed Fitness Postcards
50 Portable Oxygen Postcards
50 Hangover Postcards
1 Countertop Display with Stickers for use in Different Target Markets
Fast Start Pack 4
Cost: $399
70 cans of Oxygen Energy
50 Coed Fitness Postcards
50 Muscle Postcards
50 Portable Oxygen Postcards
50 Hangover Postcards
2 Countertop Display with Stickers for use in Different Target Markets
Sidenote: I have no idea exactly what the postcards are, but I think they're marketing cards you're supposed to hand out or something to generate buzz or some such.
Conclusion
From a compensation plan standpoint, Oxygen4Energy is grounded in customer sales volume which is good to see. There are small recruitment requirements built into the upper end of the plan but realistically, nobody is hitting those business volume targets sticking a bunch of people on autoship.
That means the volume has to come from retail sales if your Oxygen4Energy business is going to be remotely succesful.
Unfortunately that brings us to the weak point of the Oxygen4Energy opportunity, and that's the Oxygen can product itself.
First and foremost is the acknowledgement by Oxygen4Energy that
All research indicates that oxygen toxicity only occurs after breathing virtually pure oxygen for hours at a time.
The company then goes on to reassure you then that, although their oxygen can product is 95% oxygen,
There is no research indicating that short bursts of oxygen can be detrimental to your health.

In addition, Oxygen4Energy does not have an airtight delivery system, so even though the cans contain 95% oxygen, that is not even close to what you are getting in your lungs.
No research? Well that's reassuring…
And what on Earth is point of hyping up the 95% oxygen thing if what you actually get 'is not even close' to what you're inhaling from the product.
Surely a more useful percentage would be a comparison between a standard breath of air.
Finally, throw the fact that Oxygen4Energy
is not a medical drug and thus is not approved by the FDA.

Oxygen4Energy is for recreational use only and is not intended to treat, cure or prevent any disease. Medical oxygen is not used in the production of Oxygen4Energy.

In addition, none of the statements made on our website have been reviewed or approved by the FDA.
And by and large I believe you've got yourself a pretty difficult product to market there with this oxygen in a can stuff.
Make no mistake, the first thing people are going to ask when you tell them you're selling oxygen in a can is 'why would I buy it when I can get oxygen for free?'
Looking at the above, it would appear all you're going to be able to offer them is a bunch of benefits and claims that haven't been researched and validated by anyone. Not exactly marketing magic.
Add to that the Oxygen4Energy company also competes directly with its distributors by encouraging retailers to sell the oxygen cans and marketing the product just got even harder. Moreso again when you consider that due to the fact Oxygen4Energy can't be shipped via air, you're limited to a local US market.
Convince people they're not getting enough free oxygen though and you might have some luck… but other than that you might want to give the Oxygen4Energy opportunity a miss.