OneCoin buys WeShare Crowdfunding cash gifting scheme

WeShare Crowdfunding was a cash gifting scheme launched in mid 2015.
WeShare Crowdfunding itself was a reboot of the Gold Crowdfunding gifting scheme, both owned and operated by James C. Hill (below right).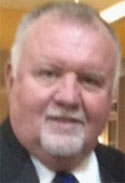 By mid 2016 WeShare Crowdfunding had collapsed, leaving the majority of affiliates with loss.
At the time a reboot through another unnamed gifting scheme was announced, with WeShare Crowdfunding executive purportedly offered positions in the new company.
While WeShare Crowdfunding management appeared set with cushy management positions in a new company, affiliates were not so lucky.
The proposed reboot would see their WeShare Crowdfunding balances wiped entirely.
Whether or not any of this actually transpired is unclear. Today the WeShare Crowdfunding website still has the same June 2016 collapse message published.
What we do know is that, seemingly out of the blue, yesterday OneCoin announced they had purchased the WeShare Crowdfunding affiliate-base.
OneCoin's announcement is dated September 28th and stylized as "The OneLife Network Welcomes WeShare Into Its Global Family".
For reasons unknown, OneCoin have dropped the "crowdfunding" part of WeShare Crowdfunding's name.
The OLN is proud to welcome the latest addition to the OneLife Family – the WeShare community!

After confirming the deal, over 75 000 people, primarily from Europe and Asia have joined over 2.3 million Members of the OneLife network worldwide, enhancing the OLN's global footprint.
OneCoin's press-release suggests it is not the company WeShare Crowdfunding were talking about back in June.
The press-release also does not disclose whether the scammers running WeShare Crowdfunding have been given new positions within OneCoin. Ditto whether the company will honor losses incurred by WeShare Crowdfunding affiliates.
If I had to guess, I'd say James C. Hill's plans to reboot WeShare Crowdfunding fell through. All OneCoin have done is pay him money for the affiliate database, which gives them a fresh pool of victims to pitch the OneCoin opportunity to.
Having lost money, the lure of stealing funds through OneCoin's Ponzi scheme will no doubt attract some WeShare Crowdfunding affiliates.
Especially considering in a few days OneCoin are set to magically double affiliate Ponzi points and explode their ROI liability.
Better get in quick guys…