North American Power terminate MLM business opportunity

Sometime in the last twenty four hours North American Power announced that they are terminating their MLM business opportunity.
Effective immediately, Independent Representatives will be unable to refer new customers or representatives to Thrive or North American Power.

All referral sites have been disabled.
Additional information has been provided to North American Power affiliates via email:
Per the Independent Representative Agreement and Policies and Procedures, Independent Representatives will continue to receive residual payments on customers that have been referred to date.

In addition, once successfully processed, any pending enrollments that have been referred to date will receive the normal up-front commissions.

Independent Representatives that have earned Free Energy will continue to receive Free Energy for as long as they remain qualified.
Noticeably absent from North American Power's email is an explanation as to why the MLM opportunity has been abandoned.
The company only states that the "extremely difficult decision" was made 'after a lot of thoughtful analysis, discussions, and soul-searching'.
Representative (affiliate) support has also been shut down, with affiliates simply told to contact the company by email if they have any questions.
I'm guessing the lack of an explanation in the communication means they're probably not going to be answering questions regarding the closure via email either.
BehindMLM reviewed North American Power back in late 2012. At the time I noted there was no true retail activity taking place within the opportunity:
In letting their basic customer level (which is supposed to be true retail and have no involvement in the compensation plan and business opportunity), North American Power effectively eliminate true retail from the business.

You can join as a customer and not refer anyone, however there's no differentiation between these customers and those that do, other than their own actions. As far as the compensation plan goes, they are treated as one and the same.
Whether or not this has anything to do with the abrupt shutdown is currently unclear.
Update 14th January 2015 – I'm not sure if these have anything to do with NAPower's shutdown, but there are two recently filed class-action court cases naming the company as a defendant.
Both cases are civil and allege North American Power has been overcharging its customers.
Peggy Zahn filed her lawsuit in October 2014 –
This action seeks to redress the deceptive pricing practices of North American Power & Gas, LLC ("North American Power") that have caused thousands of Illinois consumers to pay considerably more for their electricity than they should otherwise have paid.

North American Power engages in a classic bait-and-switch deceptive marketing scheme aimed at consumers hoping to save on the cost of electricity.

North American Power lures consumers into switching by offering a teaser rate that is lower than local utilities' rates for
electricity supply.

When the teaser rate expires after a couple of months, Defendant switches customers to a viable rate, which North American Power represents is based on market pricing.

These representations are misleading. In fact, North American Power's electricity rates are substantially higher than market rates, they are not competitive, and they do not reflect the cost of purchasing electricity on the wholesale market.

As a result, Illinois consumers are being fleeced millions of dollars in exorbitant charges for electricity.

This suit is brought pursuant to the Illinois Consumer Fraud and Deceptive Business Practices Act.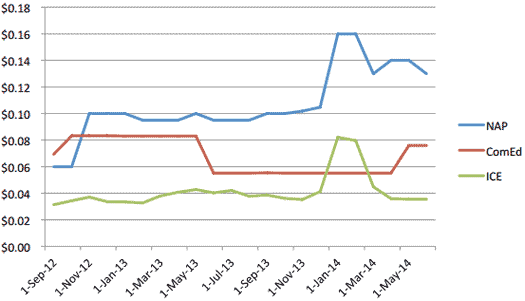 Michael Tully filed his separate class-action complaint on January 8th.
Tully's complaint reads near-identical to Zahn's, except that it pertains to Rhode Island.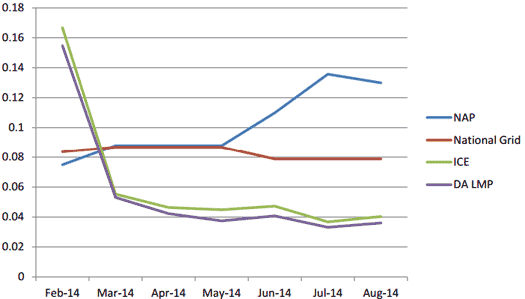 Both Tully and Zahn are represented by Finkelstein, Blankinship, Frei-Pearson & Garber, LLP (New York).
In the Zahn case, just two days ago (the day before they announced the closure of their MLM operations), the company filed a Motion to Dismiss the case.
In their motion North American Power do not dispute that they ripped Zahn off, but instead claim
Plaintiff's Complaint fails to recognize that the exclusive and/or primary jurisdiction over the claims asserted by the Plaintiff, Peggy Zahn ("Plaintiff"), rests solely with the Illinois Commerce Commission.

Since the crux of all of Plaintiff's claims is that she was charged too much for electricity, Plaintiff cannot deny that her Complaint is based on the reasonableness of the rates charged by NAPG, which is within the exclusive jurisdiction of the Illinois Commerce Commission ("ICC").

Since the ICC has exclusive jurisdiction over Plaintiff's claims, the Complaint should be dismissed in its entirety.

Even if exclusive jurisdiction did not lie with the Illinois Commerce Commission, Plaintiff's claims should still be dismissed, because Plaintiff fails to set forth sufficient causes of action under the Illinois Consumer Fraud Act, breach of contract, and unjust enrichment.

Plaintiff cannot show through the terms and statements in the alleged contracts attached to her Complaint that there were any deceptive or misleading statements.

To the contrary, NAPG was clear that the rate charged was variable and not fixed. As such, Plaintiff cannot show that NAPG breached the alleged contract.

Finally, since Plaintiff pleads a breach of contract claim, Plaintiff cannot set forth a claim for unjust enrichment based upon an alleged breach from these supposed contracts as it is contrary to clear Illinois law.
Basically they're arguing improper jurisdiction and that, because they made it perfectly clear they would charge a variable rate, the contract Zahn signed was not breached, irrespective of how much she was charged.
A summons was issued to North American Power in the Tully case on January 9th. They have yet to respond.
Maybe they're anticipating more of these cases so that's why they pulled the plug?