Metogence Ponzi collapses, withdrawals disabled

The Metogence Ponzi has collapsed.
Through a backoffice notification yesterday, Metogence investors were informed withdrawals have been disabled.
Metogence blames its collapse on a "high volume of ROI withdrawal".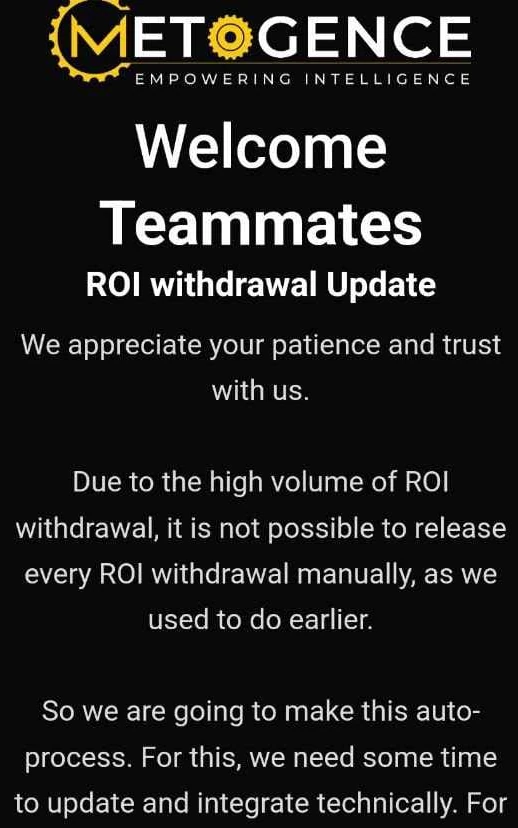 As part of a "we're upgrading" exit-scam, Metogence cancelled all pending withdrawal requests.
We are going to make this auto-process. For this, we need some time to update and integrate technically.

For now we are refunding your funds in your Trading Wallet.

Once the auto-process solution is implemented, you can instantly receive your ROI withdrawals.
From a technical standpoint, nobody is manually processing withdrawals. And even if you buy into Metogence's "we're upgrading" exit-scam, nobody disabled critical functionality pending an upgrade.
You implement the upgrade on a staging platform, confirm it works and then seamlessly transition over.
Metogence was an AI trading bot ruse Ponzi run by fictional executives.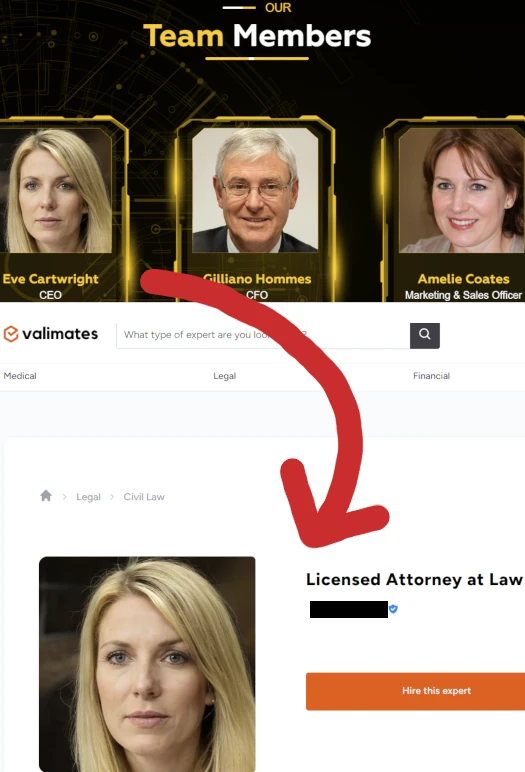 SimilarWeb tracked just ~22,000 visits to Metogence's website in July 2023, which is the real reason it collapsed.
Not expecting any further updates on this one, other than Metogence's website eventually disappearing. I'll leave an update below when that happens.