Deloitte denies Freidl Hubert's billion dollar Lyoness valuation

In a recent Lyoness webinar, company Hubert Friedl made the claim that Deloitte had valued Lyoness at over a billion dollars.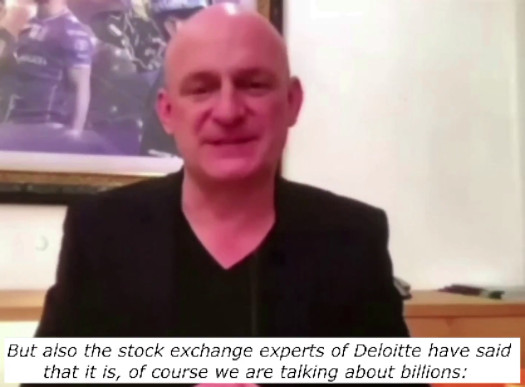 BE Conflict Management reached out to Deloitte for confirmation, only to have them deny Hubert's claim.
Friedl's valuation claims appear to be hype marketing as part of Lyoness' recently announced plans to list itself on a public stock exchange.
To that end the company has been selling virtual shares since mid last year.
BehindMLM covered Lyoness' selling of virtual share points in our February 2021 myWorld review.
Lyoness is not registered to offer securities in any jurisdiction.
As part of ongoing securities fraud efforts, Friedl put forth to affiliate investors that Lyoness "will already be (worth) a higher billion amount in 30 months".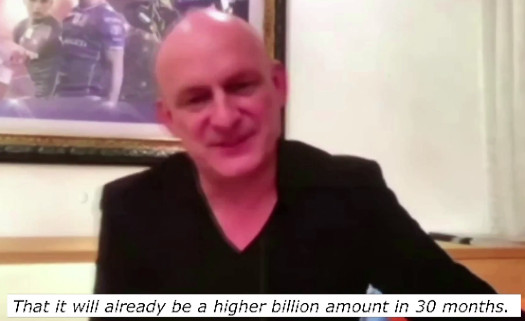 This again is purportedly based on analysis done by Deloitte.
As per a statement issued by Deloitte to BE Conflict Management,
No Deloitte entity has any relationship with the myWorld Group in connection with any alleged IPO or assessment of the potential market value of the company.
Deloitte went on to state that their logo had been misappropriated by Lyoness and Friedl.
Deloitte is one of the largest accounting firms in the world. The company employs over 300,000 and in 2020 recorded $47.6 billion in generated revenue.
Lyoness recently enjoyed a recruitment resurrection in Italy.
Having been banned nationally in 2019, Lyoness' new activity saw regulators issue another €3 million EUR fine.
Lyoness recruitment in Italy subsequently collapsed.
Alexa rankings for Lyconet's website show that, since roughly mid to late January 2021, recruitment has picked up in Norway.
Alexa currently estimates that Norway makes up over 50% of traffic to Lyconet's website.
Lyoness was banned nationwide across Norway in early 2019. Since then however, Norwegian authorities haven't taken any further action against the company.
Evidently if Italy is anything to go by, the only way to enforce a Lyoness ban is to hit the company with multi-million euro fines.