Dot Dot Smile cans MLM opportunity, moves to "wholesaling"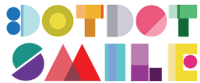 Dot Dot Smile has informed distributors its MLM opportunity "no longer makes sense for us to maintain as a sustainable business."
The announcement was made last Friday, giving notice Dot Dot Smile will cease MLM operations on June 30th.
Acknowledging 'there have been a lot of concerns and questions around the current state of DotDotSmile', the company went on to state;
in the past couple of years, we have seen an evolution from a focus on building teams, and instead, the community is diving into wholesaling.
Unless I'm missing something, this is Dot Dot Smile acknowledging the majority of its sales revenue is derived via affiliate purchases.
But instead of just saying that (and admitting it's operating as a pyramid scheme), Dot Dot Smile frames internal consumption as "wholesaling".
This is important within the context of Dot Dot Smile being tied to LuLaRoe – and LuLaRoe's regulatory past.
In February 2021 LuLaRoe paid $4.7 million, to settle a pyramid scheme case brought by the Washington AG.
The Washington AG charged that LuLaRoe's
compensation (was) entirely based on the recruitment of other persons as participants in the LuLaRoe MLM.
In BehindMLM's mid 2019 Dot Dot Smile review, I noted similarities between it and LuLaRoe's business model – specifically the lottery distribution model, which wholly encouraged affiliate inventory loading ("wholesaling").
If Dot Dot Smile are under regulatory investigation, they haven't disclosed it.
Getting back to Dot Dot Smile closing down its MLM opp, the company advises distributors will still be able to purchase product. If they want to sell to customers, this will be possible "on a different platform with different requirements".
There will be more details to come on the opportunities above, but rest assured that if you would like to continue selling DotDotSmile or referring customers to purchase, we would love to have you continue to do so.
Reading between the lines, sounds to me like Dot Dot Smile wants distributors to continue purchasing products – but without the MLM regulatory baggage.
What this means for distributors is no more profiting on product purchases by your downline – something they haven't taken well.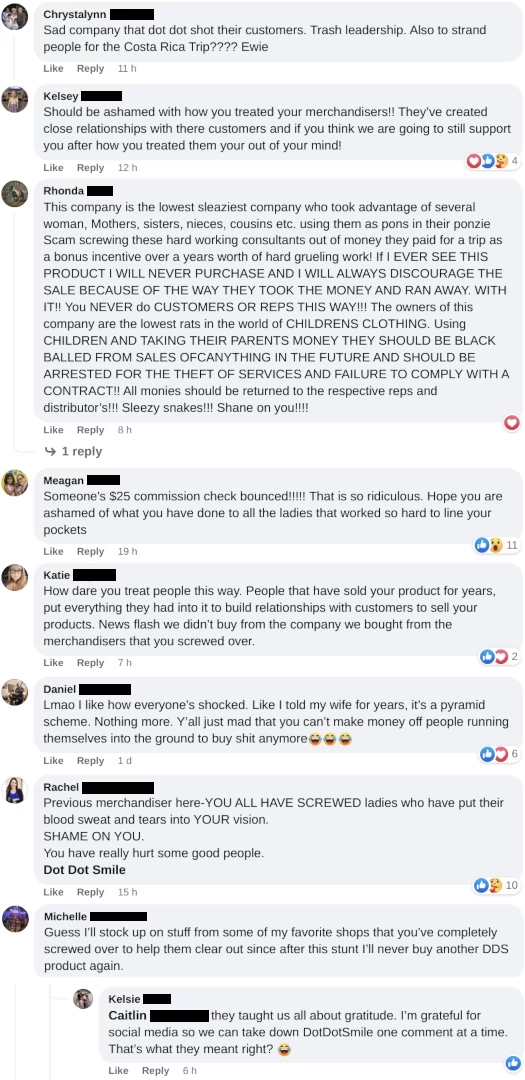 To their credit, Dot Dot Smile isn't censoring distributor feedback on their social media pages.
Pending any further updates, which seem unlikely, Dot Dot Smile will cease operating as an MLM company on June 30th.
Update 7th September 2022 – Dot Dot Smile has filed for Chapter 11 bankruptcy.