LT Wallet Ponzi collapses, withdrawals disabled

The LT Wallet Ponzi scheme has collapsed.
The scam's website is still up but withdrawals have been disabled.
From what I've been able to put together, LT Wallet disabled withdrawals in late April (the last week of April if I'm not mistaken).
LT Wallet's collapsed was preceded by a KYC exit-scam: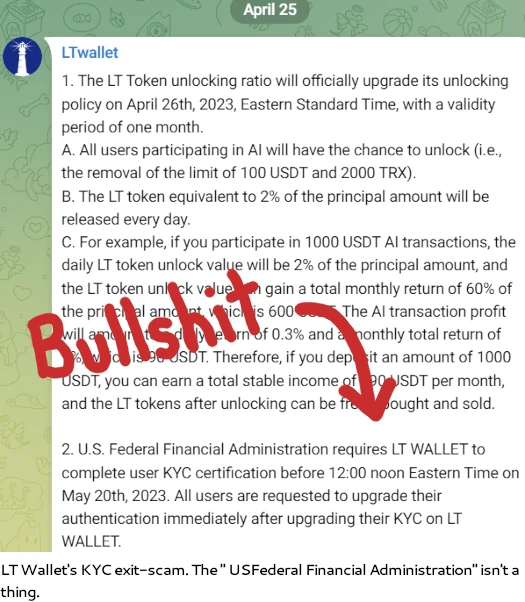 Since April 25th, there's been radio silence.
LT Wallet's last push to squeeze investors for as much as they can started two months ago: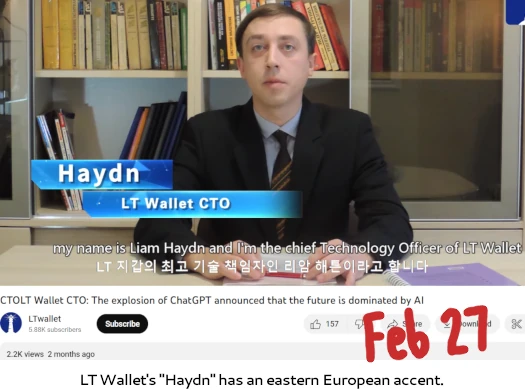 As per the last video published to their official YouTube channel on February 27th, LT Wallet jumped on the "ChatGPT" AI grift.
Here are some comments left below the video;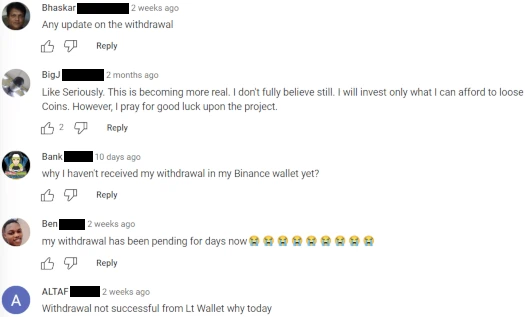 As per BehindMLM's published LT Wallet review, the Ponzi scheme was likely run by Chinese speaking scammers. Eastern European actors like "Haydn" weren't around when LT Wallet launched last year.
Their emergence suggests LT Wallet was likely run by Russians and Chinese scammers working together.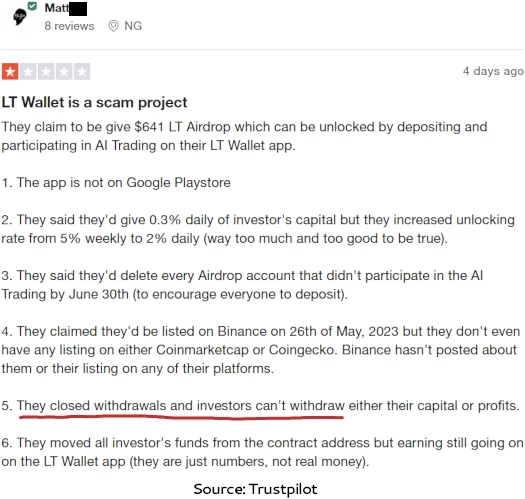 LT Wallet victims have been left bagholding LT Coin, a worthless TRC-20 shitcoin.
Total LT Wallet victim numbers and how much they've lost remains unknown.