LifeVantage class-action reduced to securities fraud

A Motion to Dismiss has seen the the LifeVantage class-action reduced by two counts.
Following a partially granted motion to dismiss last December, Plaintiffs Brian Smith and Michael Ilardo filed an Amended Complaint.
The Amended Complaint accuses LifeVantage of
violating the Securities Exchange Act;
violating Section 771(a)(1) of the US Code;
violating Section 771(a)(2) of the US Code; and
unjust enrichment
LifeVantage moved to dismiss the two Section 771 claims and unjust enrichment.
Section 771(a)(1) pertains to civil liabilities as a result of securities offerings. Claims brought under Section 771(a)(1) are time-sensitive, and must be filed within "three years after the security was bona fide offered to the public."
The court ruled that, rather than the offer counting from when it was last made, that LifeVantage first made the offer in
"late 2008 or early 2009".
This meant that the Section 771(a)(1) claim in the Amended Complaint was made well after three years, and so the court dismissed the claim.
Eleven years exceeds the three-year statute of repose and Plaintiffs' Section 12(1) claim is thus time-barred.

Defendants' motion to dismiss is granted with respect to Plaintiffs' Section 12(1) claim.
A claim under Section 771(a)(2) required evidence of material facts being omitted from a publicly offered prospectus or oral communication.
Plaintiffs claimed their LifeVantage distributor agreements constituted a public prospectus.
The court agreed and denied the Motion to Dismiss on this count.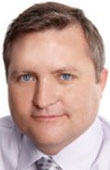 With respect to unjust enrichment, the court took issue with claims laid against LifeVantage CEO Darren Jensen (right)
With respect to Jensen, Plaintiffs allege that he is the Chief Executive Officer and "public face" of LifeVantage and thus involved in promoting LifeVantage through social media and conventions.

They also allege that Jensen knew that Distributors were "doomed to lose money" and that Distributors often ceased being Distributors not long after enrollment.

Plaintiffs further contend that a "reasonable inference in favor of Plaintiffs and the Class is that Jensen is paid from the money LifeVantage generates from its Distributors."

These statements do not plausibly state a claim for unjust enrichment. Plaintiffs allege that they purchased products and a distributorship from LifeVantage, not Jensen.

Simply alleging that Jensen is paid by LifeVantage—an allegation which would be true for every corporate officer, director, and, indeed, every employee of the company—is not enough.
Consequently the Plaintiff's unjust enrichment claim was dismissed.
Stay tuned for updates as we continue to track the case.
Update 29th April 2022 – Plaintiff's motion for class certification has been denied.
This decision effectively brings the Lifevantage class-action lawsuit to an end.
Update 29th June 2022 – Plaintiffs Michael Ilardo and Brian Smith have entered into mediation proceedings with Lifevantage.
To that end on June 23rd a motion requesting a stay of pending case deadlines was filed.
The parties believe that mediation may be accomplished within ninety (90) days, at which time they will be in position to further advise the Court if the stay should be continued, whether new deadlines will need to be established, or whether the parties have resolved this matter.
On June 24th the court gave the parties until September 23rd to file a status report.
Update 1st August 2023 – Following denial of class-certification, a private settlement was reached between the parties.
The settlement was finalized in December 2022, leading to dismissal of the case on December 15th.