LedgerBlock Ponzi collapses, withdrawals disabled

The LedgerBlock Ponzi scheme has collapsed.
Investors, primarily from Sri Lanka, are reporting withdrawals were disabled mid April.
Three weeks later they remain disabled, although LedgerBlock's website remains up to lure new victims in.
LedgerBlock was a Boris CEO Ponzi scheme fronted by UK national Paul Sykes.
Sykes played "Andrew James", LedgerBlock's fictional CEO.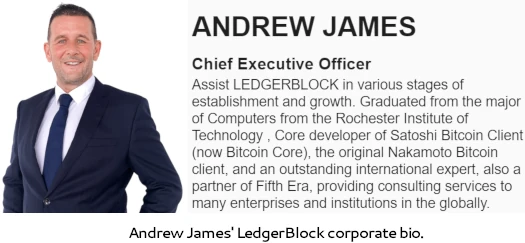 Sykes is/was believed to be a Malaysian resident. This correlates with LedgerBlock suspected owner(s) also being from Malaysia.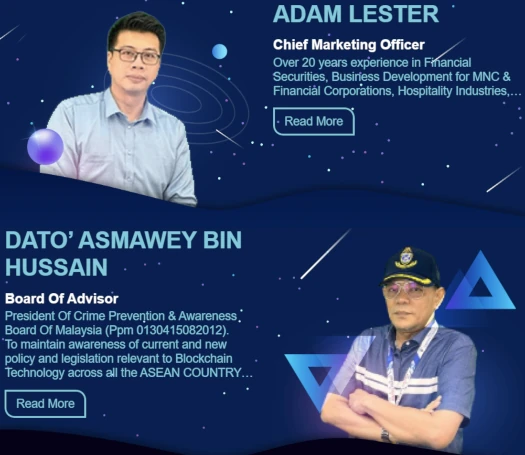 LedgerBlock's business solicited tether (USDT) on the promise of an eventual 3% daily ROI.
As tracked by SimilarWeb, LedgerBlock recruitment began to take off in February 2023. At the time, LedgerBlock recruitment was primarily taking place in Indonesia, Malaysia and Sri Lanka.
In March 2023 recruitment in Indonesia collapsed. Recruitment in Sri Lanka, Malaysia and Kenya exploded however, pushing almost half a million visits to LedgerBlock's website.
Traffic statistics for April are not yet available, but I suspect we'll see even more traffic and a higher percentage of it coming from Sri Lanka.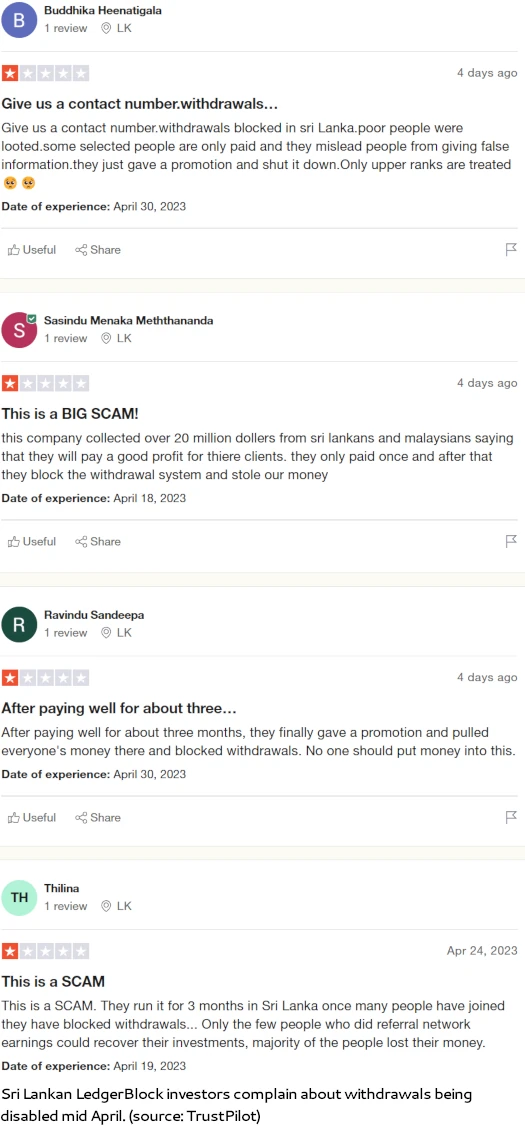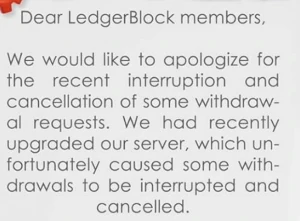 In an attempt to smooth over disabling of withdrawals in Sri Lanka, LedgerBlock sent out "server updates" ruse to investors in other countries.
We would like to apologize for the recent interruption and cancellation of some withdrawal requests.

We had recently upgraded our servicer, which unfortunately causes some withdrawals to be interrupted and cancelled.

We understand that this may have caused inconvenience and frustration to our members who were affected by this issue.

We take full responsibility for this and assure you that we are doing everything we can to prevent this from happening again in the future.
As LedgerBlock continues to collapse, withdrawals are likely to be disabled in other countries it continues to solicit investment in over the coming weeks/months.
Pending unlikely action from authorities, total LedgerBlock victim numbers and how much they've lost remains unknown.