Justin Prince sued for "sabotaging and crippling" Modere

Following on from top earner Justin Prince suing Modere, Modere has also filed a lawsuit against Prince.
Like Prince's suit, Modere and parent company Z Capital have filed their Complaint in the Fourth District Court of Utah. Prince and his company JPBG LLC are listed as defendants.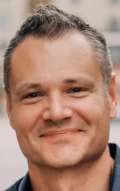 Modere alleges that Prince (right), while under contract with Modere, engaged in
a deliberate effort … to sabotage and cripple Modere's business, solicit its salesforce, use Modere's trade secret and proprietary information, and set up a business to compete with Modere.
Modere alleges the conduct in question began "around August 2023, if not earlier".
While under contract and associated with Modere as a senior leader of the company, Prince (together with his company) violated their contractual obligations and fiduciary duties … and disseminated highly confidential business information and misinformation regarding Modere's debt obligations, its financial wherewithal, its future business outlook, the status of its CEO, and its commitment to improved technology and new products.
Modere claims the goal of Prince's campaign was to "destabilize Modere's salesforce and to recruit Modere's" into a new unnamed MLM company.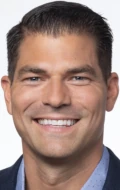 Interestingly enough, Modere's lawsuit names Justin Serra (right), a senior Modere executive for eleven years, as a co-conspirator.
Serra however is not a named defendant (I'm unaware if Modere has filed a separate lawsuit against Serra but wouldn't be surprised).
Regardless, Modere claims the alleged damage Prince and Serra have caused to the company is "irreparable".
An example cited by Modere is an August 30th webinar, hosted by Prince and Serra for Modere's "Advisory Committee".
The advisory committee is comprised of Modere's most successful Social Marketers and drivers of business to the company.

During that meeting, Serra made disparaging statements about Modere, including by claiming that its owners at affiliates of Z Capital over-leveraged the company and were not sufficiently investing in the company, that Modere was not sufficiently investing in new products and technology, and that Modere's CEO did not have actual power to run the company.

Serra also alluded to starting a new company, which he would join after sitting out for a period of six months.
It should be noted that Prince doesn't deny disseminating this information. In his own lawsuit however he claims he was instructed to do so by George Russell, Modere's Executive Chair.
After this initial Advisory Committee webinar, Prince allegedly hosted another one.
During this second meeting … Prince, complained about Z Capital, reiterated the accusation that Modere's CEO does not have any power, and claimed that the advisory committee members were going to need another option.

Prince proposed that the advisory committee members begin preparing to start a new, competing company to Modere.
Modere alleges these webinars "caused uncertainty and stress" for its distributors.
The combination of bad financial news and criticisms of Modere and its owners from top company agents, together with a plan for starting a competing company, has caused some Modere Social Marketers to start exploring alternative options.
This ultimately translated into a loss of revenue at Modere. The company terminated 30% of its staff on August 28th.
Serra's and Prince's new MLM company was supposed to launch on October 16th. High-ranked Modere distributors were purportedly offered "equity options".
Modere alleges Prince's and Serra's conduct violated their "senior company official" contracts,
which contained confidentiality, nonsolicitation, non-disparagement, and non-competition provisions.
Both Prince and Serra were terminated from their respective Modere roles on October 12th, 2023. Modere claims Prince and Serra were both issued with cease and desists as part of their termination, which they chose to ignore.
After receiving the termination and cease and desist letters on October 12, 2023, Serra and Prince continued to communicate with Modere's Social Marketers about the circumstances of their termination.
Modere's complaint alleged breach of contract with respect to defendant Prince and his company JPBG LLC.
Modere is seeking an injunction against Prince which, if granted, would bar him from "competing with Modere for a six-month period".
Now that I'm familiar with both lawsuits, I think a hinging point is whether Justin Prince can prove he was in fact instructed by George Russell, as alleged in Prince's lawsuit, to
message his downline (to inform them of) planned commission cuts, layoffs, cost cutting and Modere's CEO Asma Ishaq being stripped of her power.
I think a webinar would constitute an effective way to message Prince's downline. And if that proof exists, would overcome the cited clauses in Prince's contract.
One can hardly argue you were disparaged against if you instructed the person in question to disseminate potentially disparaging information.
As it stands Modere seems to be in shambles and Prince, if he doesn't go ahead with his own venture, will likely be picked up by another MLM company.
Not too sure about Serra. A high-level executive with alleged sabotage on the CV isn't a good look.
Unfortunately being a state-level filed lawsuit, we'll be unable to track Modere's and Prince's lawsuits as closely as we normally do.
Nonetheless, stay tuned for any updates we come across.