Jeunesse looking for $750,000 in welfare for new office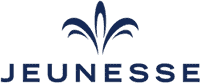 Despite generating over $400 million in sales last year, Jeunesse are looking to hit up taxpayers to help fund a new office.
The location in question is Lake Mary in Florida, with city members recently approving an investment of $75,000 into Jeunesse's new corporate headquarters.
The City of Lake Mary appears keen to pump public funds into Jeunesse, following the spending of 'millions to buy a building in Lake Mary'.
Economic development manager Tom Tomerlin said the city spending $75,000 is an investment in what this new corporate headquarters will bring.
Following on from the City of Lake Mary's "investment" into Jeunesse,
the county commission will vote whether to match and then the state will decide whether to spend the other 80 percent, bringing the total to $750,000.
These funds aren't without attached strings however, with Jeunesse promising the City 'it will add 150 new employees with an average salary of $47,000.'
"We do require the jobs pay at least 115 percent of the county's average annual wage before we participate in incentives," said Tomerlin.
Meanwhile why a multi-million dollar MLM company is applying for tax-payer funded incentives is not clear, with the recent vote attracting criticism from Lake Mary locals.
"If you want to consider an anti-aging skin crème company, that's a multi-level marketing company, a qualified target industry, that's one thing, but I don't necessarily believe they would be a type of company we'd go after," said local business owner David Leavitt.

Leavitt argues Jeunesse would create jobs anyway.

"Every day we're cutting more and more social programs, yet we're turning around and not blinking an eye at giving away corporate welfare, which doesn't make sense to me.

We've got our priorities backwards," Leavitt said.
Meanwhile with Jeunesse believed to share a similar autoship recruitment model to that of Vemma, one has to wonder whether or not 2015 will deliver a similar result to Jeunesse's 2014 revenue earnings.
I was unable to find any figures on how much of the $400 million plus Jeunesse generated in 2014 was attributable to retail sales.
What with the FTC recently issuing a warning to MLM companies who focus on affiliate recruitment and autoship, perhaps the City of Lake Mary's "investment" of public funds might be better spent elsewhere.
Whether or not City officials have looked into Jeunesse's business model and enquired about their retail sales figures is unclear.