iQuandex collapses, pulls "technical error" exit-scam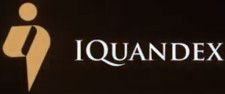 Another "bUt ThEy CaN't ToUcH oUr MoNeY!" MLM trading bot Ponzi has collapsed.
On January 12th iQuandex informed its affiliates of a "technical error".
The revelation followed iQuandex shutting down its trading bot platform without explanation a few days prior.
As per iQuandex's communication;
Dear partners and clients!

As you know, in the last few days the platform has been under technical maintenance and our team has not provided detailed information about the reason for these technical works.

Unfortunately there was a very serious and unpleasant for all of us technical error in the tools used to control trading on trust management.

As a result of this failure, a trade was entered with unacceptable parameters (x100 cross leverage, with all deposit), resulting in a loss of funds.

For this reason, Trust management trading is disabled.

API trading is working in normal mode. The platform is currently being audited. Until the completion of the audit (18 January 2021), funding your account on the platform will not be available.

A plan to resolve the situation will be completed and presented within the next three days.
As I write this it's January 21st. To the best of my knowledge nothing has happened since withdrawals were disabled on or around January 9th or so.
For the audit, all users who have a bot on the trust management should contact technical support by 17 January inclusive, and provide data on:

1) the email to which the account is registered;

2) ID;

3) nickname in Telegram/phone number in Telegram;

4) the deposit amount in dollar equivalent at the time of activation. If you have few TM bots on this account – write the sum of deposits.

If you have several accounts, please, write a separate letter for each account.
For reasons that should be obvious, iQuandex has simply exit-scammed with investor funds.
The trading bot was programmed to perform rigged trades from day one. All someone had to do was flip a switch.
There was no error. There is no audit. And the request for data looks an awful lot like KYC, which is typically used to stall while Ponzi scammers make a clean getaway.
What with iQuandex being a Ponzi scheme run by a former BitClub Network scammer, this was inevitable.
Be sure to read the comments of our published review linked above, in which a gullible dumbasses argued it was impossible for iQuandex to steal their money.
Cue iQuandex stealing their money and sorry for your loss.
According to the reader who brought iQuandex's collapse to my attention, the scam has launched a reload trading bot scheme.
Please update the review because these people still asking victims to purchase new bot on their group and to recruite [sic]  more downline.
I'm not sure there's anything to update. Such to the extent iQuandex continues to solicit investment, it's the same scam with the same scam bot.