$260,575 worth of weed found in Herbalife meal shake tins

Authorities in the Philippines have seized over 11kg of weed, shipped from California in Herbalife meal replacement shake tins.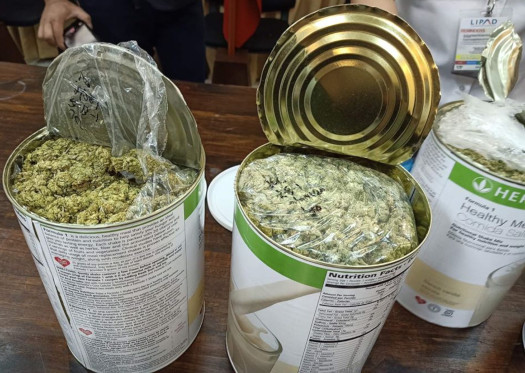 Who says criminals don't have a sense of humor?
Customs became suspicious after noticing labels stuck onto the tins were 'movable and not permanently attached'.
This revealed plastic sachets containing leaves suspected to be marijuana.

Inspection made by K9 dogs also indicated the presence of illegal drugs.

The Philippine Drug Enforcement Agency (PDEA) then conducted a chemical analysis, affirming the findings of BOC-Clark personnel.
After being seized back on March 30th, the drug shipment was turned over to the Drug Enforcement Agency for disposition on Monday.
No word on who the intended recipient or sender within the US.
Under Philippine law,
the importation, sale, maintenance of a den, dive or resort, manufacture, use, and cultivation of marijuana and marijuana-related products shall be met with life imprisonment and a fine.
I imagine somewhere someone is sleeping with the fishies was reprimanded for not spending a few extra dollars on label glue.