Infinity2Global trial delayed to March 2021 due to COVID-19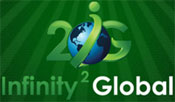 Richard Maike and his Infinity2Global co-defendants have won themselves some reprieve, following a decision to postpone their criminal trial to March 2021.
The court's June 22nd decision followed a motion by Jason Syn, requesting a continuance of the August 10th trial "due to the threat of COVID-19".
This prompted the court to request a response from the parties
to explore a consensus as to how this case could be tried under the present circumstances.
The consensus reached was that 'the trial date should be continued to March 8, 2021'.
The court's June 22nd order reschedules the Infinity2Global criminal trial from August to March 29th, 2021.
Update 12th February 2021 – A January 12th order has rescheduled the Infinity2Global trial to October 19th, 2021.
Update 25th 2021 – Ongoing COVID-19 concerns has seen the Infinity2Global trial postponed to July 2022.