FindItSocial Review: Meta search engine & social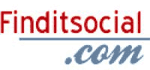 There is no information on the FindItSocial website indicating who owns or runs the company.
The FindItSocial website domain ("finditsocial.com") however was registered on the 10th of October 2010 and lists a "Gosse Westra" as the owner.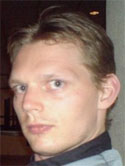 Previous MLM ventures of Westra (photo right) include the website "mlmhosting4u.com" in 2011. I couldn't find any specifics on the MLMHosting4U opportunity, but here's how Westra marketed it:
It would make money for you 24 hours a day, seven days a week, even when you sleep.

No overhead, no boss, no employees, no inventory… just you. You have full control!

No risk, no capital investment, and no internet and computer experience required.

Work at your own flexible time schedule, from your home or anywhere in the world.

Service would be delivered to worldwide customers automatically while you collect the profit.

You work once, and a stream of income will begin to flow in, month after month, year after year…

Have you always had a dream of such a true, legitimate business opportunity, to take full advantage of this internet revolution? Look no further! MLMhosting4u.com Affiliate Program provides such an opportunity.
Despite the promise of "a stream of income year after year", MLMHosting4U is now defunct. I'm not sure what happened but according to Westra's Twitter profile (account last used in late 2011), the company appeared to be some sort of membership based website: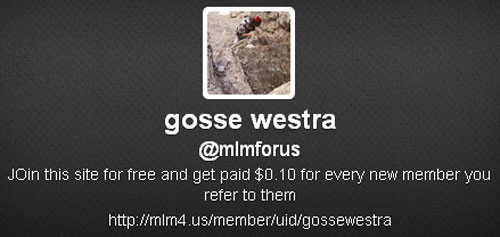 Now a year later, Westra is back with FindItSocial. Read on for a full review.
The FindItSocial Product Line
FindItSocial has no retailable products or services. Instead, members must sign up to the site (free or paid) and are then only able to market membership to prospective members.
Bundled with FindItSocial membership is access to an inhouse social network.
A search engine also features on the FindItSocial site, however access to this is open to the general public.
The FindItSocial Compensation Plan
The FindItSocial compensation plan primarily revolves around the signing up of new free and paid members to the site.
The signing up of free members attracts a 10 cent commission per member recruited, which is paid out down "15 tiers".
FindItSocial don't clarify exactly what they classify a tier as, however I believe they're using a unilevel compensation structure, meaning members personally recruited form your level 1, members they recruit are your level 2 and so on and so forth.
Paid members ($5.99 a year) attract a 50 cent commission and increase commissions paid on the 15 tiers as follows:
50% on level 1
15% on level 2
5% on level 3
2% on levels 4 to 14
5% on level 15
Additionally FindItSocial members earn a $0.0001 commission when members in their downline perform specific actions on the website. These actions include
post a comment or a status update
upload a picture or video
search
FindItSocial members are also rewarded for doing the above actions themselves, only they are instead rewarded with "virtual shares". FindItSocial do state that 'the more virtual shares you earn the higher the commissions will be', but don't give any specifics on the values (projected or otherwise) of the shares.
A "publisher network" also exists, where website owners can display FindItSocial advertising on their websites and generate revenue. No further information is provided.
Joining FindItSocial
Membership to FindItSocial is either free or $5.99 a year, with paid members earning higher commissions.
Conclusion
With members paying just $5.99 a year, apart from paying recruitment commissions (which is straight up pyramid scheme territory), it's obvious that FindItSocial are going to be relying on advertiser revenue to pay out commissions.
In order to attract advertisers, FindItSocial naturally needs to first attract a large number of users to their social network.
Whilst I'm not sure what FindItSocial are using to power their social network, I noted that their search engine is the "InOut Search Engine Ultimate" script, provided by InOut Scripts.
This search script is a meta-search engine, meaning that all it does is scrape the results from other search engines and put them together. There's no actual search done within the script itself.
I can't help but notice that InOut also provide a social network script ("InOut Social Tiles"), however as mentioned previously I'm not sure if this is what is powered FindItSocial's social network.
In anycase, I quick look at the social network doesn't reveal any new features or anything really to differentiate itself from the plethora of other social networks out there.
Despite claims on the FindItSocial website of wanting "to get bigger then Google, Bing and Yahoo", the simple fact of the matter is that without bringing something new to the table, there's next to no chance it's ever going to happen.
All we seem to have here is yet another cookie cutter social network attached to a MLM compensation plan with a hope for the best.
Ultimately failing to attract any significant userbase, this also means a lack of advertisers which inturn kills the primary revenue stream the company is relying on.
And that of course means no commissions.
The social MLM niche is littered with past companies who have attempted the pairing of a social network with MLM compensation plan but didn't go anywhere because they simply relied on the compensation plan to draw in users.
Unless I'm missing something obvious here, FindItSocial appears to be no different.