FastBNB Ponzi collapses, smart-contract cleaned out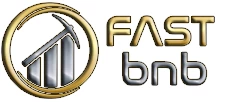 FastBNB has collapsed. The Ponzi scheme launched in late 2021 and promised 3% a day, paid through a BNB smart-contract.
Investment into FastBNB peaked at $2.6 to $2.7 million in the first week of February.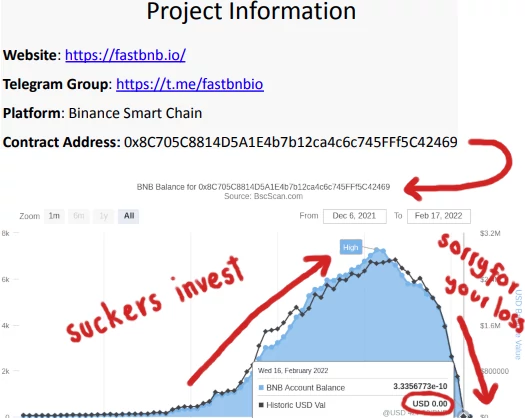 The chart above then shows $2.72 million cleaned out between February 5th and 16th.
BehindMLM readers reported FastBNB withdrawal issues on February 17th.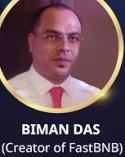 As I understand it FastBNB's owner, Biman Das, is stringing investors along with updates while he makes his getaway.
Das is believed to be operating out of India.
Based on Alexa traffic estimates, FastBNB victims are from the US (25%), India (21%) and Venezuela (9%).
Update 20th February 2022 – After stalling for a few days, Biman Das has updated FastBNB investors on the collapse.