The scourge of advertising network based MLM scams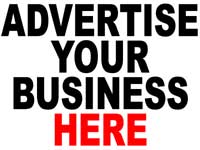 If you were to single out noticeable change in the last 9 months or so within the MLM industry, it'd be hard to go past the meteoric rise of the internal advertising network MLM.
Formerly the crown given to the 'useless e-book and digital downloads' MLM companies, the advertising network I believe has well and truly surpassed it's cousin as the latest go-to choice for those looking to start up their own paper-thin dubious MLM scams.
At the heard of the advertising network MLM scam is the network. Typically downloaded as a script and designed to emulate the standard text and banner blocks we're used to seeing with global advertising networks today.
Unlike global advertising networks today these MLM ad networks have a limited audience to just those who have joined the company. As such what tends to happen is one company's advertising network gets flooded with advertisements for other advertising network companies.
What you get in the end winds up being a gigantic circle of companies advertising similar companies as members hop from one advertising network MLM company to another trying to join 'the next big thing'.
Why?
Because the advertising network is worthless, the real value lies in the membership. More specifically, the membership fees paid when somebody joins the company.
With the advertising network closed off to non-members (thus cancelling any retail offering of the service), the only source of revenue derived by the company is then generated in membership fees.
More members = more membership fees = more company revenue.
For this reason I can almost guarantee you that if you're looking into an advertising network MLM, you're going to find it coupled with a matrix based compensation plan.
Matrix based compensation plans are the most readily compatible when it comes to paying commissions out solely off of membership fees.
You set the size of the matrix and then either choose to pay people when they cycle out (recruit x amount of members) or for each member position filled in your matrix.
Typically the first method is used for one time fee memberships and the second for opportunities that have monthly membership fees.
Regardless of which model is used however, it's clear that the advertising service is disconnected from the commission payouts. All you're doing is taking membership fees and in one way or another shuffling it around your existing memberbase.
To try to distance themselves from this inherent recruitment requirement, some company operators tout a 'no recruitment/sponsoring required!' type selling point.
This in itself is true but means you're relying on spillover from your upline and/or downline. At the end of the day people are still being recruited and 'no recruiting required!' is just a marketing lure for the lazy who think other recruiters will fill up their matrices for them.
Of course by the time someone joins and company realises this it's too late. They've already paid their membership fee and contributed their share to the commissions of others.
On paper these are scams, make no mistake. No products and membership fee commissions is a straight up ponzi scheme no matter what buzz words you use or try to dress it up.
Due to a lack of infrastructure required to start these particular MLM scams though, lately they've been appearing in plague proportions.
Buy a backend script, get some private hosting with a domain, either buy or grab a free advertising network script or plugin and pay someone $5 on Fivver to design a logo for you, and away you go.
You too can run your very own advertising network based company for peanuts. All you have to do then is hype it up to buggery and hope that a few thousand people join to turn you a decent profit and then who cares if it falls apart.
You simply abandon advertising the site, recycle everything you used before, buy a new domain and pay someone another $5 for a new logo and relaunch what is essentially the same company a few months later.
And honestly, this is exactly what appears to be an ever increasing frequency. In the last few weeks alone I think close to ten or so of these opportunities have been launched and things don't seem to be letting up.
Meanwhile the price of participation has dropped as low as $5 so you have people wondering what the big deal is as the initial investment is peanuts.
Although only around a few months before the fizzle off and die (it seems the same people hop from opportunity to opportunity all trying to beat each other in joining early), the overall impression these little scams are giving to the MLM industry is devastating.
If you were to draw up a pie chart of all the MLM companies that have launched in the past six months or so, I'd say these little scams would outnumber their legitimate product and service based counterparts by around 2 or 3 to 1.
Clearly whatever laws we have in place to stop these scams are pretty inadequate, and due to the fact we're talking low profit margins due to the low membership fees, there's not much incentives for authorities to go after them.
With the same templates being recycled over and over again, it's no secret that some MLM'ers are obviously making a career out of starting these companies every few months.
So how do we stop them?
Well the obvious answer is not to join the scams in the first place. But due to the mechanics of how they work, I guess even at $5 a pop the lure to be in first and get a few thousand people to join and make a few hundred/thousand dollars is too much of a lure to some.
Especially when the 'risk' is only $5-$20.
Meanwhile the more and more of these little scams that pop with ever increasing frequency we're seeing them be created at, the more of a battering the reputation of MLM takes.
I've had just about every argument for these little advertising scams thrown at me as I've reviewed quite a few of them as of late, but time and time again it comes down to the simple fact that when you don't have a product and pay commissions out on membership fees, you've got yourself a bona fide scam.
That's all there is to it.